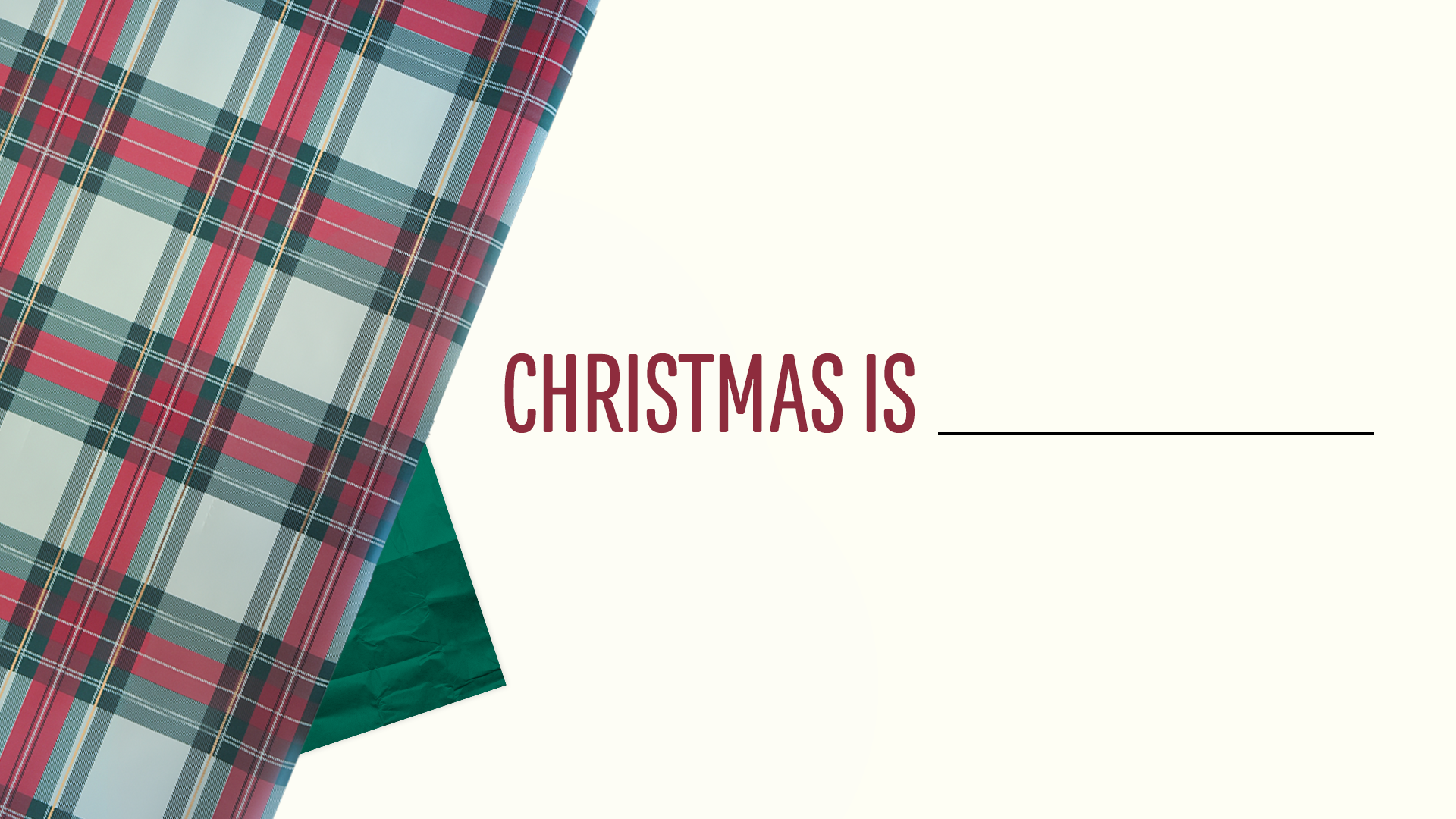 Join us in person or online this season as we explore what Christmas is.
Christmas Eve Services
Thursday, December 24
There will be no childcare provided but children are welcome in the service.
Reservations are required for in person services. If you need to change your reservation, please email communications@christchurchil.org.
If the form is unavailable, that is because the services are sold out. We are updating as people cancel so check back frequently.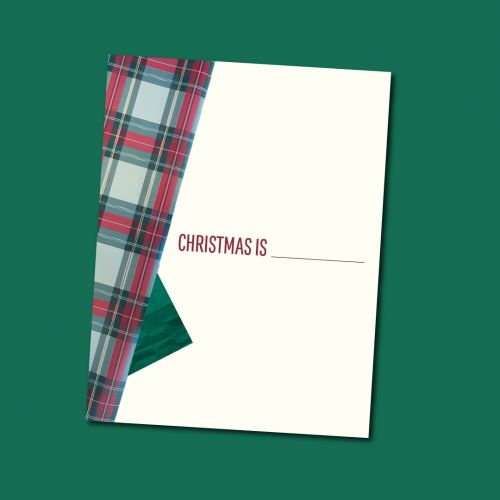 Download the Advent Guide
For Advent, we have created a guide that you can download to help you through this season. It is complete with study guides, ideas for family events and traditions and more.
When you think of CHRISTMAS, what comes to mind?
Is it Family? Fun? Busy? We know It may be different this year. Maybe it's Difficult or Lonely? Whatever Christmas is to you, we would love to hear it!
1.  If you received the Christmas Is card, write your answer on the front.
2. Take a picture and post it on social media.
3. If you didn't receive the card, download the graphics below, fill in your answer, and post on social.
3. Make sure to tag @christchurchil.