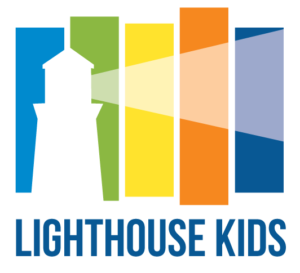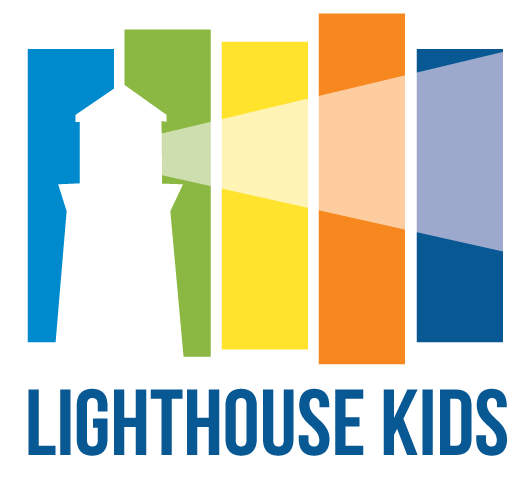 Lighthouse Kids oversees children's programs for children from newborn through 4th grade. We begin by teaching the basic biblical truths in a way that very small children can understand. As our children grow, new concepts are introduced at the right time. There's plenty of fun along the way to keep your child engaged and happy while you worship.
LIGHTHOUSE KIDS: KEEPING YOUR KIDS SAFE
Lighthouse Kids is currently offering our regular programming for the entire service.
Since we started back to in person worship our Lighthouse Team has done a fantastic job offering creative and safe worship spaces for your children.  We are continuing to expand our offerings to the Nursery space (0-2yo) starting February 14 – reach out to your campus pastor or Lighthouse Staff for more information.  As a reminder make sure you register in advance to let us know you are on the way!
Here are the safety measures in place for Lighthouse Kids:
All parents and kids (ages 3 and up) will be asked to wear masks when they are in Lighthouse Kids spaces.

Hand sanitation stations will be provided throughout the classrooms and hallways in our Lighthouse Kids areas.

Lighthouse Kids classrooms and high-touch surfaces will be cleaned between services to limit the spread of germs.

Classrooms have been set up to promote social distancing.
For a more detailed look at our health and safety updates, please click here.
If you are not ready for your kids to join us in-person yet, you can continue to find Lighthouse Kids weekly lessons here.  Also, all of our Sunday services are family friendly and we will have activity bags available for any children who attend the service with their parents.
Awana
Wednesday Evenings | 6:30 – 8:00 p.m. | Crossroads Campus
Awana is a nondenominational children's ministry committed to reaching boys and girls with the Gospel of Jesus Christ while training them to serve Him. Awana Clubs are a place where children can play games, memorize Bible verses and learn Bible lessons throughout the school year.
Baby Dedication
We would love to serve you and celebrate your child with you. When you dedicate your child, you enter into a rich Biblical history of recognizing God's role in your child's life. It is often a first step toward fulfilling Proverbs 22:6, "Train a child in the way he should go, and when he is old he will not turn from it."
Stay updated throughout the week and find resources