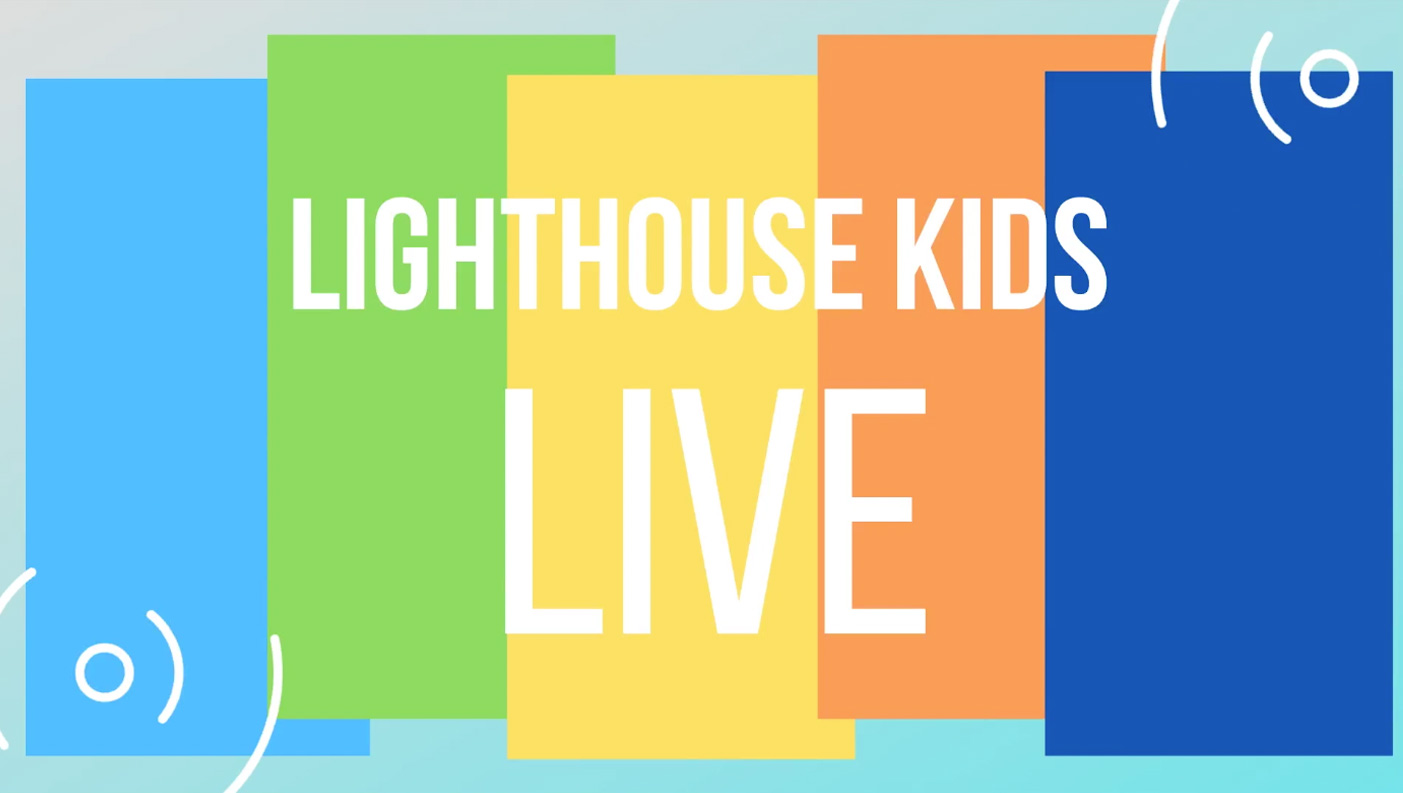 Lighthouse Kids Live
April 11
Lighthouse Kids will be presenting programs for kids with fun segments all designed to help your kids learn about who GOD is and how much He loves them! While you are watching the service, you can send your kids to this page to watch!
Click the videos below to watch or you can watch on YouTube.
Lighthouse Kids is currently offering our regular programming for the entire service.
Since we started back to in person worship our Lighthouse Team has done a fantastic job offering creative and safe worship spaces for your children. We are continuing to expand our offerings at Crossroads, Lake Forest, and Vernon Hills to the Nursery space (0-2yo) starting February 14 – reach out to your campus pastor or Lighthouse Staff for more information.  As a reminder make sure you register in advance to let us know you are on the way!
Here are the safety measures in place for Lighthouse Kids:
All parents and kids (ages 3 and up) will be asked to wear masks when they are in Lighthouse Kids spaces.
Hand sanitation stations will be provided throughout the classrooms and hallways in our Lighthouse Kids areas.
Lighthouse Kids classrooms and high-touch surfaces will be cleaned between services to limit the spread of germs.
Classrooms have been set up to promote social distancing.
For a more detailed look at our health and safety updates, please click here.
If you are not ready for your kids to join us in-person yet, you can continue to find Lighthouse Kids weekly lessons below.  Also, all of our Sunday services are family friendly and we will have activity bags available for any children who attend the service with their parents.