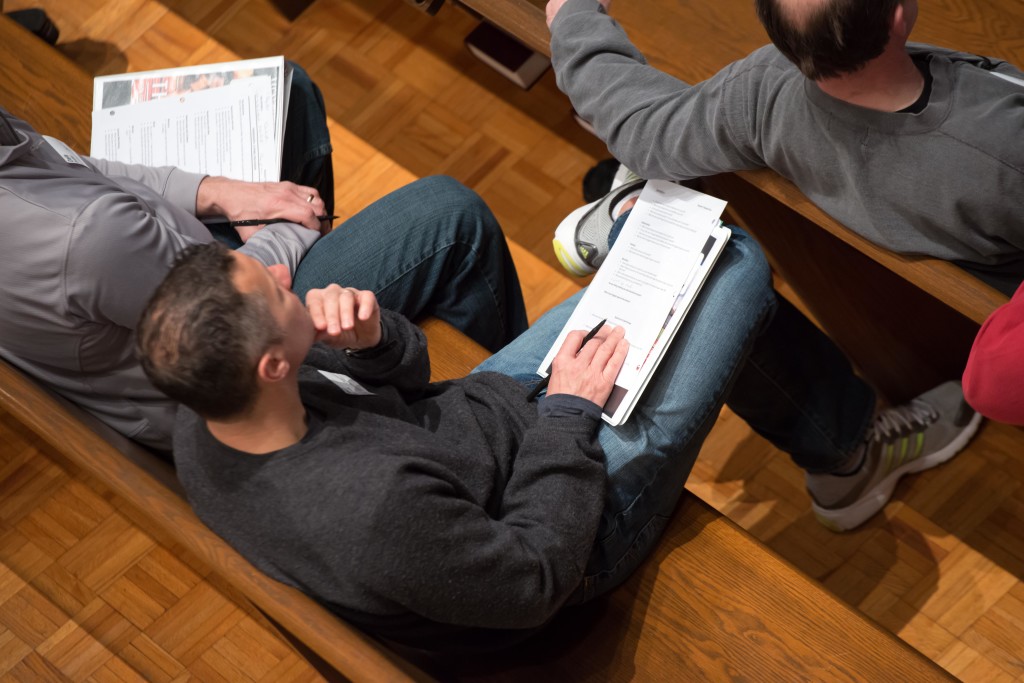 The Next Generation of Men's Ministry | The Forum & The Journey
Since 2007, Men's Fraternity has been a staple ministry of Christ Church, and it's had a great impact on the men of our church and communities. With a strong call to authentic manhood, hundreds have come through Men's Fraternity the past nine years and are better men for it.
In the fall of 2015 we launched a new track of Men's Fraternity called The Journey. A natural next step from Men's Fraternity, The Journey provides structure & accountability for going deeper in biblical faith, building stronger relationships with other men, and getting equipped to make a greater impact in the world.
In June 2016 we launched another initiative called The Forum. It is a monthly gathering for men to explore real-world issues that matter at home, at work and in the community. In the spirit of Men's Fraternity, The Forum takes the manhood conversation into the community.
Together, these new programs are the next generation of men's ministry at Christ Church. The Forum is an open door for any man in the community to join a meaningful conversation in a relaxed, non-threatening environment. The Journey is a pathway for spiritual growth and discipleship for men who are ready to go deeper. Wherever you are in your spiritual life, we hope you'll check out one or both of these opportunities to connect and grow with other men.
Contact:
Anson Hanbury, Adult Ministries Pastor
ahanbury@cclf.org
847-457-7255
Save