can we trust the bible?
Sunday, September 18 | 5PM
This event is a Q&A with DA Carson on the authority of Scripture. D.A. Carson is emeritus professor of New Testament at Trinity Evangelical Divinity School in Deerfield, Illinois. He is a founding member of The Gospel Coalition, and the author of How Long, O Lord?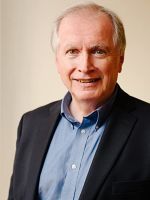 Are the New Testament Documents Reliable?
Sunday, October 2 | 7PM
This event is a lecture given by world-class New Testament scholar Dana Harris on the Biblical Canon. Some scholars and popular writers argue that the New Testament books have been corrupted through the centuries. Therefore, they are unreliable witnesses to the events they chronicle. Dr. Harris will provide textual and historical evidence for why we may trust that the documents comprising the New Testament canon resemble the original autographs from the 1st and 2nd century.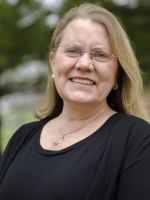 9 Months Fellows Program
The Fellows program is a 9-month intensive learning community designed to deepen your understanding of God's redemptive activity in your work, culture and relationships. It aims to equip each participant with tools for integrating their faith with their whole life, especially their work (the place we spend the most time). Fellows commit to meet weekly for 2hrs, prepare 2-3 hours of reading/assignments before each meeting, participate in industry-specific gatherings, and attend two retreats. Tuition and fees are also required for this program.
coming soon...the institute
What are we up to? This summer continues the initial research and development phase. Specifically, we are designing the 2022-23 year of classes, events, and experiences to take you deeper in your journey to discover life with God in Christ.
How does timeless Christian wisdom form you for a modern working life?
Many Christians live fragmented lives. They may attend church, volunteer with a ministry, and conduct daily devotionals, but the majority Monday through Saturday stays in a compartment disconnected from faith. Additionally, the world is changing. The modern agenda (think news/media, education, entertainment, etc.) grows louder and stronger in influence. Common biblical knowledge and basic Christian assumptions are no longer woven into Western society at large. Finally, the church has lost the broad trust it once possessed to point people to a life of wisdom and virtue.
These are clear headwinds but are also ripe opportunities for our day. God has providentially placed us in this time and place in history to be the light of the world. It is for these reasons that we see the need for an endeavor, like an institute, to shape sturdy Christian lives.
Col 1:9-10 Paul writes out his prayer, that the church be filled with the knowledge of God's will in all wisdom and spiritual understanding so that they may walk worthy of the Lord and bear fruit in every good endeavor. As we try to help people discover life with God, we realize the need to provide deeper learning opportunities and convene crucial conversations in the church and in the community. Wisdom and spiritual understanding are the result of intentional training and equipping.
Three areas of emphasis:
The Institute efforts will concentrate on
1. Biblical and theological training
2. Faith and work integration
3. Public and cultural engagement
common goals:
The Institute's efforts to inculcate wisdom and curate the best resources of the day are not simply so that Christians feel equipped to navigate a fluid societal moment. True Christian wisdom seeks the common good of society, which means knowledge is not just a loud gong but an agent of love for our neighbors.
Classes
Based on congregational surveys and research, we plan to offer classes that cover the Old and New Testaments, How to Read the Bible, Spiritual Formation, and Faith and Politics. Times, dates, and class expectations are coming soon. Classes will be taught by experts in the field but are not accredited masters level requirements.
* The aim is to furnish the whole Church with the intellectual tools for robust, missional discipleship.
*Certificate options are being considered with Trinity.
Industry-Specific Gatherings
One thing a learning-based institute is positioned to do is convene people from broader networks to tackle large-scale issues within specific sectors of society. What unique challenges do attorneys or teachers or medical professionals or business leaders face in their line of work? What resources of the faith might be beneficial and encouraging to those in these fields? We want to bring people together - Christians and non-Christians - to see what God's wisdom might offer them in their specific field of work.
Retreats
Sometimes you can't make the changes you need to make or see the things you need to see unless you step away from your normal routine. Retreats can be catalysts for spiritual growth. We plan to offer intentionally planned times away to help foster relationships and catapult people into their next phase of spiritual growth.
Give us Feedback
If you have not provided initial feedback through this short survey, we invite you to take two minutes and do so now.