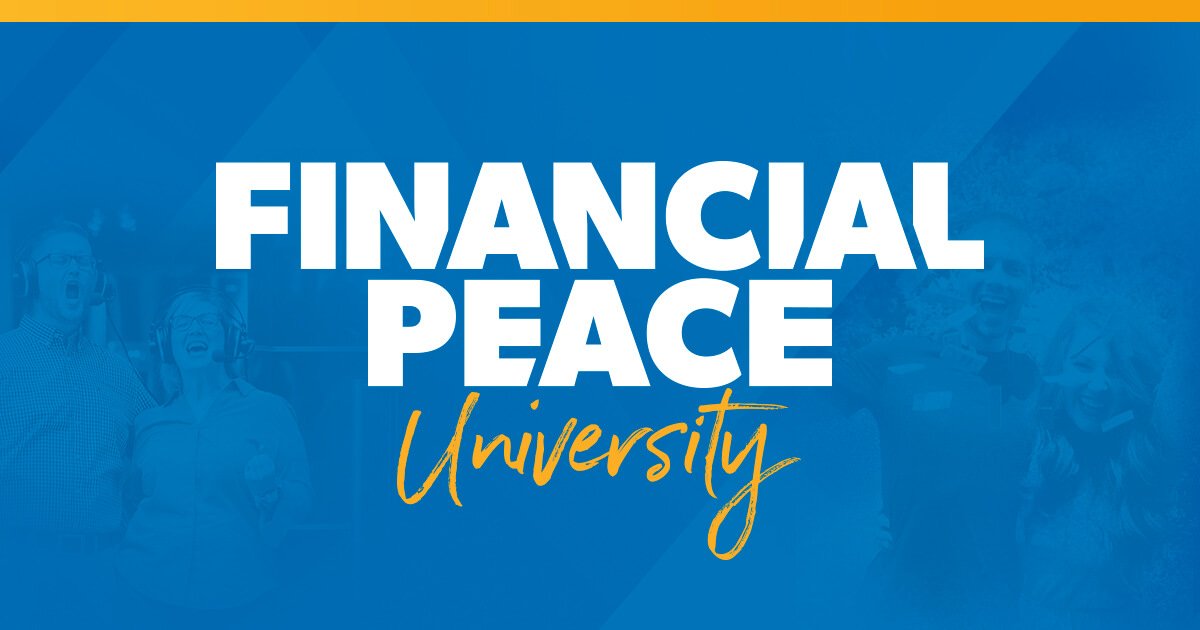 WEDNESDAYS, 7:00-8:30 p.m.
January 27 – March 24
Meeting Online
Imagine what your life would look like if you were completely debt free? Financial Peace University is designed to help you achieve your financial goals by showing you how to eliminate debt and save for the future. You will be challenged and motivated to make a plan for your money and decrease your stress over finances. No matter how much you make or how much debt you may or may not have, this class is for you! Both new and past students are invited to attend.
You will need to purchase the materials here from Financial Peace. You need to have your materials for the first session. The cost is $129 and includes 1 year access to FPU resources and materials.
If you are committed to taking the class but cannot afford the $129 at this time, we offer financial assistance.
ONE ON ONE MENTORING
 To all Financial Peace attendees past, present and future, don't let the pandemic pause your personal progress toward financial peace and freedom. Continue your journey with ongoing, private and safe virtual one-on-one mentoring with our Financial Peace Leaders. Contact us at FinancialPeace@comcast.net.