[vc_row][vc_column][vc_column_text]NAME: Andrew Dun
OCCUPATION: President, Amerisafe Group
MARITAL STATUS (Spouse's Name): Carolyn Dun
CHILDREN: Lindsay, 29 & Drew, 27
HOW LONG YOU HAVE ATTENDED CHRIST CHURCH:  19 years
AREAS OF PREVIOUS INVOLVEMENT AND MINISTRY:   
Christian Heritage Academy Board of Directors, 2005-2010
Christ Church Deacon Board, 2010-2016
Christ Church Crown Financial Ministries/Financial Peace University, 2002-2017
WHY YOU ARE WILLING TO SERVE AS AN ELDER? 
Advance God's Kingdom in our local communities and around they world
Help ensure the long-term, health, vitality, and growth of Christ Church
HOW YOU WOULD DESCRIBE THE ROLE AND RESPONSIBILITY OF AN ELDER? 
Provide advice, support, and counsel to Senior Pastor and Staff.
Collaborate with others on the Board to develop and maintain church vision and mission.
Support church members and attendees through prayer and other activities as needed.
WHAT AREAS, IF ANY, YOU WOULD LIKE TO PERSONALLY BE INVOLVED IN AS AN ELDER?
Stewardship and generosity
Global and Local Missions
Church growth strategy
Anywhere I can help!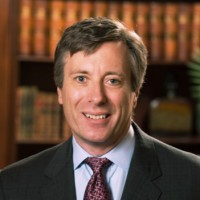 [/vc_column_text][/vc_column][/vc_row]