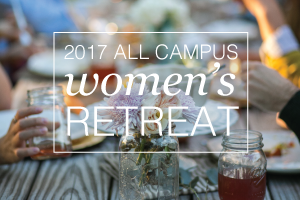 March 17 & 18, Christ Church Crossroads
Join us for an all campus, two day interactive,
inter-generational gathering of women. Enjoy live worship, workshops, and the Word taught by a variety of speakers. Our hope is that you would experience the power of God as He does big things through simple acts of faith. We want to live unified, surrendered to God, not just in our minds and in our theology but also in our daily lives.
Friday, March 17, 6:30p.m.-9:00 p.m.
Saturday, March 18, 8:30 a.m.-3:00 p.m. (lunch is included)

Volunteers:
If you are interested in volunteering in any capacity please contact Christine Mjoen at cmjoen@cclf.org
Save
Save
Save
Save