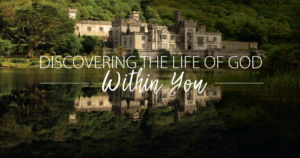 Thursdays, 9:00-11:30 a.m., Lake Forest Campus

Join us September 14-October 19 for: Discovering the Life of God Within You
We are eager to introduce you to your speaker Jeanie Hoover who will draw us through three components to the Christian Life which will help us "understand and shape how to live out of the current reality of the Kingdom of God.   The secret of the Kingdom of God has been given to you."  Jesus Christ. Mark 4:11 NIV
When we truly hear these words of Jesus and internalize this reality, our lives change! This change dramatically impacts the way we hear, how we see, and ultimately how we listen and interact with others. Join us for this introduction to Christian Spiritual Formation.
Please register so that we may have adequate coverage of directors for each small group.
Cost of class is $20 which includes the class resource Enjoying the Presence of God by Jan Johnson.
Childcare only available upon request by contacting Christine Mjoen at cmjoen@cclf.org by September 11.
See below for answers to your FAQs.
Save
Save
Save