Central Asia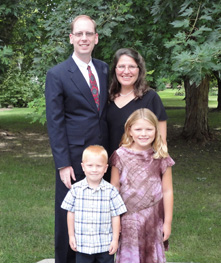 David is the first-ever International Security Advisor for Interserve International.  David's training and experience in security and crisis management made him the perfect candidate for this position.  He reviews and organizes security policies and procedures for more than twenty sending countries and the more than twenty-five receiving countries and areas where Interserve works.  David is currently based in the U.S., working via Internet and phone contact.
Prayer requests:
That the security situation would continue to be positive.
That more Christian workers would come to Central Asia.
For God's peace for the whole country.