Armando, Jennifer, Joshua, Jadon, Jeremy, Joel, and Josiah
NW Asia 
(For security reasons, their last name and exact location are not listed)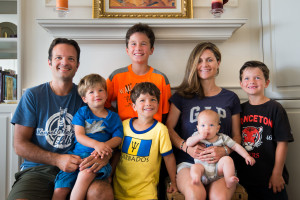 Armando and Jennifer minister to refugees living in a major northwestern Asia city. Through a variety of outreach services, they step into the dark places of the city so that those imprisoned there may be brought into the light. They support refugee women through mom-n-tot programs, prenatal education, and an annual Vacation Bible School for the children. They recently began a ministry to Arabic-speaking women and children, started a Persian house church and launched an accredited master's in theology program for local believers.
Pray for them:
Pray for growth of the team and increasing numbers of refugees working alongside the team in ministry
For development of thriving partnerships with established Arabic, Persian, French, Turkish and Amharic-speaking refugee congregations to provide discipleship, encouragement and resources.
Praise for refugees coming to faith from Afghanistan, Egypt, Eritrea, Ethiopia, Iran, Iraq and Syria.